Happy HumpDay!  Hope you all are having a great week.  This Sunday is Father's Day, so today we are going to honor all the dads out there in HumpDay-land.  Thanks to all you papa's and
grandpapa's out there who are investing time and resources into your kiddos.  I hope you don't mind me saying this, but I think in our society the valuable impact fathers have on their kids is too often overlooked and undermined; you guys kind of get lost in the shadows of mothers, in my humble opinion.  So, I am glad we get a chance to honor father's this week.  Your job is so important!  We  also want to give a special shout-out to all the military dads who are away from their children this Sunday.  As always, we are grateful for your sacrifice and service.
For Mother's Day, I shared a hilarious video called Mommy Rhapsody.  For Father's Day, I have a video, done by the same group of people, called Dad's Life.   Oh my goodness, this video cracks me up so much.  I hope you find it as funny as I did!!

I think my favorite part is when the dad is watching Disney movies with his girls.  Hilarious!  Hope you enjoyed it!
Before I go this week, I wanted to remind you all that it is a Su
mmer of PESDs and we have a pretty cool Bingo game happening.  So many of you have game cards and we are so excited!!  Don't forget that some numbers are being called in some of our ads placed in various publications. The Journal is the only issue available online as of yet, so check out our ad for that extra number!!  We will have one number called in the June issue of Maintenance Technology and another in the July/August issue, so make sure you pick up your copy of that and get those bonus numbers!  The winner of our bingo game will win a Weber Performer Grill!
Hope you all have a great week!!  As always, don't forget to…
Keep reading,
**************************************************************************************************************************************************************************************What General Safety People Need To Know About Electrical Safety
by Phil Allen
The business of safety is good business.  Many times safety benefits both the workers as well as the bottom line.  When standards in electrical safety began forcing unprecedented changes onto the electrical industry, few thought that productivity increases would be part of this equation.  Now, all of a sudden direct voltage exposure for a worker became an unacceptable practice thereby needlessly complicating maintenance work on equipment.  A standard called the NFPA 70E now covers every aspect of electrical safety for personnel.  The NFPA 70E sets a high standard that leaves little guessing room for workers who perform the everyday 'nuts and bolts' work on electrified equipment.  With over a decade of 'run time' with the NFPA 70E Standards, both  electrical safety and productivity has increased.
The reason is that higher safety standards also beget better safety products.  Setting higher safety standards is like plowing fertile ground and allowing the seeds of innovation to grow and multiply.  Grace Engineered Products, an Iowa company, positioned itself at the center of this swirling vortex of electrical safety innovation by
rewriting how electrical safety is done.  Because the business of safety is good business, these innovations provide a perfect payback by increasing the worker's safety as well as their productivity.
THE PROBLEM
Unlike other hazards, electrical energy instantly injures workers upon contact.  Electrical injuries include shock from direct contact and severe burns from electrical explosions or an arc flash.  Therefore, keeping a distance between the electrical energy and the worker provides a sure path of safety from electricity.  When a worker is in direct contact with electrical equipment, he or she must make sure that the equipment is 100% free from all electrical energy.  In short, electrical safety boils down to the ability to isolate all electrical energy before commencing work.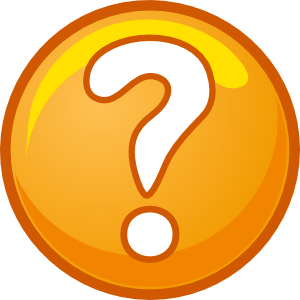 Please use the comment section to answer these questions!! How have you revised your safety programs?  How will you revise them next year?
Tags: arc flash, arc flash safety, arc flash survivor story, communication ports, grace engineered products, graceports, humpday blog, nfpa 70E, permanent electrical safety devices, PESDs, thru-door electrical safety, voltage indicator, voltage portal, workplace safety